As a proud supporter of the Special Olympics GB, our Chairman, John Farragher, is representing Potens at the Special Olympics World Summer Games this week. In response, LBN news have featured John in an article highlighting his support and raising awareness of the Summer Games being hosted this week.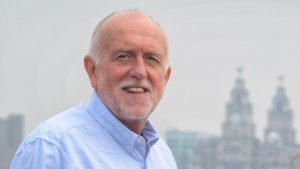 John said: "Many of our service users have taken part in Special Olympics events and I've seen first-hand the enormous sense of achievement people gain from participating and competing – it is a fantastic organisation."
"I feel honoured to be part of this fantastic cause and look forward to helping raise awareness of the upcoming event in Abu Dhabi – the first place in the Middle East-North Africa Region to be host of a Special Olympics World Games. Special Olympics is the world's largest humanitarian sporting event and a global movement which focuses on the "empowerment of people with intellectual disabilities through the power of sport".
The Abu Dhabi games began on Thursday, March 14, and will last for seven days, encompass 24 different sports and disciplines and will be watched by more than 500,000 spectators, including John. Around 2,000 volunteers will make sure the games run smoothly.
To read the full article click here