Health and Wellbeing Support at Potens
Potens are committed to supporting the health and wellbeing of our employees. While this journey remains everchanging there have been some important milestones to consider which have been influenced by local and national drivers.
Thinking back to the summer of 2018, we committed to a year-long development of our wellbeing thinking and the strategies that support that. There was a public declaration to the wellbeing agenda by both Nicki Stadames and John Farragher during an event held in Birkenhead.
Moving forward from the event we began to consider what we needed to do to effectively support those people who support our Service Users, our staff. There was and remains a national desire to raise awareness about mental health. To support this we developed our Health and Wellbeing strategy and overarching framework, with the aim to:
• Raise the awareness levels of all we employ and support
• Reduce the associated stigma of mental health issues
• Create a toolkit to initiate and support open and supportive conversations
• Increase the knowledge and effective management
Employee Assistance Programme – Care First
To help us achieve this aim we worked to and signed the Time to Change Pledge at our national conference in July 2019. This was further commitment to changing how people think and talk about mental health in the workplace and to remove the stigma. We wanted to encourage our staff to come forward so we can work together to ensure our employees feel supported.
The Pledge was our public commitment to our staff and to our stakeholders that we are serious about raising mental health and wellbeing awareness in the workplace.
To complement the Pledge, in July 2019 we launched an Employee Assistance Programme provided by Care First.
Care First support our employees to look out for their health and wellbeing, their families and their finances. This enables staff who do not want to discuss their mental health concerns with their line manager a place to go for independent, confidential advice.
Care First provides a 24/7 (365 days a year) counselling helpline available to all employers, with all calls answered by qualified counsellors. There is also the facility for face to face counselling, help sheets and self-help guides available to download on a variety of health and wellbeing topics.
The platform also links employees through to resources for dealing with stress and mental health issues, as well as information on other tools and services that they can use. As well as being able to access health and wellbeing benefits directly through our platform and app, everyone working at Potens has access to a range of discounts and benefits.
Wellbeing and Covid-19
The pandemic presented unique challenges to Potens and the national workforce. We felt Care First was ideally suited to support staff through these difficult times as they adapted their guidance and support to fit with the national scene.
The sad news that Time to Change closed its doors on the 1st April 2021 prompted a review of our health and wellbeing strategy.
We are making a further commitment to our aims by all staff signing Potens Health and Wellbeing Employer Pledge during Mental health Week 10th – 16th May 2021.
The pledge remains our public commitment to our staff and to our stakeholders that we are serious about raising mental health and wellbeing awareness in the workplace.
We are committed to putting in place a Health & Wellbeing toolkit that all our staff can access for the support they may need.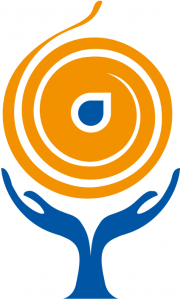 As we move tentatively forward to emerging from lockdown, we are acutely aware that our staff mental health and wellbeing has been tested. We approach this next stage of our health and wellbeing journey equipped to face these challenges and ensure we continue with our initial stated goals.
To support the Managers in supporting their staff, we are training 80 Managers with supervisory responsibility to be Mental Health First Aiders at Work (Level 3). We are working with our training providers CBAT to personalise this training to include the introduction of our Wellbeing Leads – this new role will be crucial to promote the use of Potens suite of wellbeing tools and initiatives into their services.