Arbour House School is a specialist independent school based in Weymouth Dorset, offering flexible education for up to 38 weeks per year. The school offers a bespoke provision to children and young people aged 6 to 16 years who have complex needs including learning disabilities and/or autism and who may also present with behaviours of concern. These pupils may also be at risk of being isolated and excluded from their schools and community.
Our aim is to maximise the potential of children and young people so that they have the skills and strategies needed for independence in their lives. Our learning environments have been carefully designed so that we can support behaviour and emotional regulation so that skills and support strategies that are learned, supports the pupil beyond their school life and into the adult world.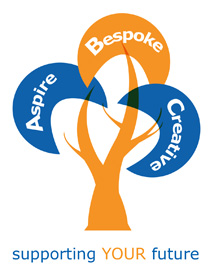 We achieve through our three guiding principles:
Aspire: To aim high in the achievement of children and young people and to positively challenge to gain success.
Bespoke: To encompass a child-centred focus and tailor our curriculum and support to meet the education, care, communication, health, behaviour, recreational/vocational programmes, emotional wellbeing and citizenship of our pupils.
Creative: To inspire learning and development in inventive ways to that pupils are excited and engaged.
Education takes account of the individual strengths and interests to develop of love of learning and enable children and young people to become well rounded adults who contribute as valued members of their local community.
When the environment is right children flourish. We aim to provide an environment which is conducive to the specific learning needs of this group of children. We provide a nurturing environment where a child feels safe and valued for who they are as an individual so they can learn free from the additional stresses of a more conventional educational environment.
Children and young people who will attend our school will be between 6 – 16 years old and have an Education, Health and Care Plan (EHCP) and a diagnosis of ASD, ADHD, attachment disorders, challenging behaviour and associated disorders.
Arbour House School will be using the TEACCH system of structured teaching with structure in the organisation of the day and the layout of all environments including classrooms and work.
Timetabling the day and individual work/activity systems outline what is expected; routines provide a predictable sequence of events; using visual organisation of materials helps define and make clear expectations. This structured approach is personalised to support each individual's needs and enhance personal development to enable children to access wider educational settings, community and employment.
Arbour House School, 15-17 Glendinning Avenue, Weymouth, Dorset DT DT4 7QF
Website: www.potens-uk.com/education Email: arbourhouse@potens-uk.com
Telephone: 01305 781400
Potens has multiple agencies in various locations around England and Northern Ireland offering suitable accommodation, supported living, domiciliary care and respite or short breaks. Please see our locations page for more information about services in your area, or please contact us to find out more. If you'd like to make a referral, please go here