Our educational facilities cater for pupils from 5-16 years and the students who come to Arbour House School have a range of complex needs, including SLD, MLD, ASD, ADHD and related difficulties. We have a tailored and flexible approach and aim to ensure that pupils' educational provision is as individualised and creative as possible to best meet their needs.
Find out more about Arbour House School by accessing the links on the left of this page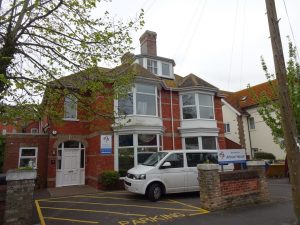 Curriculum
As part of our commitment to our guiding principles – aspire, bespoke and creative – at Arbour House we strive to offer a curriculum to our children that is highly personalised and is designed to best meet their individual needs.  Many of our children have had periods out of education and may have struggled to be successful in prior placements, so an education that is meaningful and accessible to them is our priority.
We place a clear focus on the basic skills of literacy and numeracy, ensure that all children are provided with opportunities to study Science, and embed ICT across all areas of learning. This ensures our children follow a core curriculum that best equips them with skills for life, but we recognise too the importance of learning that is  relevant to the children's lives and their future aspirations.  With this in mind, all children follow a programme of Independent Living Skills, and as appropriate, are offered opportunities to develop projects in their own chosen areas of special interest.
They are also provided with vocational opportunities via local providers or within local colleges and work placements for example.  All children follow a PSHE programme, undertake physical education activities throughout the week, and can also spend time at the school allotment and participating in their local community in a hands on, experiential way.
At times the curriculum may need to be modified, to ensure that our children are happy, make progress, and achieve positive outcomes in line with their starting points.  We may adjust the speed at which subjects are covered or we may carefully select elements of a programme of study that are of most importance to them for example.  All of our children have found learning difficult, so at Arbour House we aim to make learning accessible in an environment that is caring and supportive, and progress is planned at a pace that children feel is manageable for them, best meets their needs and can address their difficulties when they are ready.
Potens has multiple agencies in various locations around England and Northern Ireland offering suitable accommodation, supported living, domiciliary care and respite or short breaks. Please see our locations page for more information about services in your area, or please contact us to find out more. If you'd like to make a referral, please go here