"My journey began five years ago. A journey that has made me accept everybody and anybody just as they are. A journey that has changed me as a person!
Back then I knew very little about people with learning disabilities. I was working in a local pub just to make ends meet. Throughout the week a group from a day centre would come in for coffee and sometimes breakfast. I soon realised that the highlight of my working week was to chat with these people.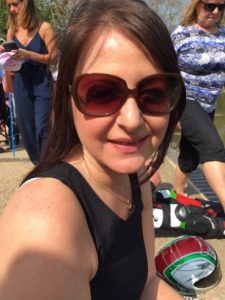 Soon enough they all knew my name and they were just so warm and giving that you couldn't do anything but be the same back. The gentleman that supported these people was fantastic and I soon got chatting to him about his work – it was Achieve With Us (AWU) – and it all led from there!
I started working for AWU early in 2014 and have never looked back. Around the same time I became an Auntie for the first time to a beautiful little girl called Emily. Emily was born with Downs Syndrome. The whole of my family was in shock and struggled to cope with the news but if you work in this field you really don't think like that. I was so happy. I knew that with the right care, Emily's life would be filled with love and laughter and hopefully surrounded by people similar to the people I support.
I was a support worker for five years but last year I was offered a job in the office. This sounds like I am contradicting everything I have just written but it really doesn't. I am extremely busy alongside our fantastic manager Jayne, keeping the service running as it was but also working hard to expand the business and to make it even more inclusive.
I arrange trips, meals out and yes I have to do some of the boring bits…paperwork! I have a constant trickle of our guys calling into the office throughout the day so I don't miss out on all the fun. We are all like one big happy family as most of our guys have been coming for 6 years and the staff team once they have started, love the job so much that they stay.
I can honestly say that working for Achieve With Us at Potens has changed me as a person and I am very proud of the person I am now and it is all thanks to working around and with such lovely people."
Thank you Louise!
#30People30Stories #Potens30 #AchieveWithUs