Here we meet Frank – Potens' Workforce Development Manager who tells us his story!
I've been the Workforce Development Manager at Potens since 2011 and the time has flown! When I joined the company we had 650 staff and over the years this has grown to approx. 1250 employees. I've seen a number of changes during my time here and I've been involved in implementing some of them. I've seen some great people leave Potens but I've seen many more great people joining.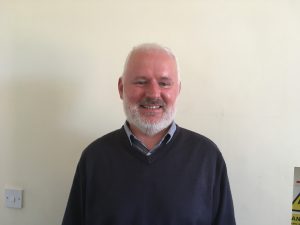 I feel really lucky because my role is varied and never dull and I find myself working on different projects across the company. I'm currently discussing a new reporting suite for training and a new platform to book and arrange training across services and locations. It's a really exciting project and I believe it will make a huge difference to how we manage and demonstrate compliance for training activities.
Each year I run a workshop at the Managers conference. The theme for this year's conference is 'Wellbeing & Engagement'. It's really important that Potens continues to adopt a positive approach in helping staff tackle mental health in the workplace – it needs to become part of our culture and we're moving in the right direction. More work is taking place 'behind the scenes' to ensure staff feel supported and engaged……watch this space!"
#30Stories30People #Potens30