We are a special independent school that offers flexible education for pupils between 6-16 years of age. Our main aim is to maximise the potential of young people so that they gain the necessary skills and strategies to both educationally and personally develop. We particularly take into consideration pupils' strengths and special interests which is harnessed to develop their love of learning.
When the environment is right children flourish. We aim to provide an environment which is conducive to the specific learning needs of our pupils. We have positive regard for our pupils and value their involvement in our school along with their families.
Arbour House Organisational Structure 2020-2021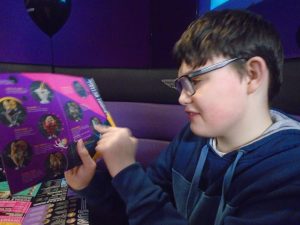 Preparing For Adulthood
Arbour House School follows the four pathways developed by the 'Preparing for Adulthood' framework. Further information can be found at their website here.
Good Health
Within our Life-Centred education and PHSE curriculum we work with students to develop skills and understanding around their health, self-awareness, forming friendships and stay healthy.
Employment
There is a strong emphasis on supporting young people to develop employable skills. For some young people this may mean on independence skills, communication or staying safe. All students will have the opportunity to undertake work experience.
Independent living and housing
A large amount of the curriculum is delivered in the community through practical learning. Activities such as cooking, shopping and accessing the community is intrinsic to what we offer.
Friends, relationships and community
We recognise that communication and social understanding maybe a challenge and are conscious that forming relationships are part of everyday family life. The College is committed to a total communication approach to ensure students are able to communicate effectively in all aspect of their lives.
The Learning Environment – Structure of Environment
Our school is mindful of the environment that is required for many of our pupils'. Understanding the bespoke needs of each of our pupils' is important so that we create an environment that supports their learning. We do this is a number of ways:
Light and airy environments that offer lots of nature light.
Clutter free classrooms so that there are less distraction.
Many schools may have lots of art work and designs on the wall however for many of our children this is distracting and can cause their learning to be affected. For this reason our school has less of this in certain classrooms.
We accommodate pupils' spatial needs and offer lots of personal space however we also try and work with the pupil to develop their tolerance levels and social/communication skills in order to support more integrated school community.
We provide spatial sequencing in order that pupils' feel a sense of order, structure and predictability to their school day.
Our staff are extremely sensitive to each pupil's needs and will tailor environments, both inside and out to ensure a successful learning.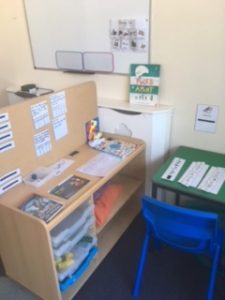 Accessible Communication Aids
Some of our pupils' benefit from the use of symbols and picture scheduling. These are often better ways for the pupils' to express themselves and also understand others. Many of our pupils' are visual learners and thinkers so having symbols really help their processing and emotional regulation to aid the orientation of the school day.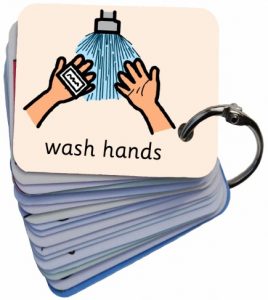 Feedback Forms
We also encourage pupils to be involved in offering us feedback and actively promote the use of feedback forms.
The Pupil Voice – Pupil Feedback Form
Curriculum
Curriculum & Assessment Overview
As part of our commitment to our guiding principles – aspire, bespoke and creative – at Arbour House we strive to offer a curriculum to our children that is highly personalised and is designed to best meet their individual needs.  Many of our children have had periods out of education and may have struggled to be successful in prior placements, so an education that is meaningful and accessible to them is our priority.
We place a clear focus on the basic skills of literacy and numeracy, ensure that all children are provided with opportunities to study Science, and embed ICT across all areas of learning. This ensures our children follow a core curriculum that best equips them with skills for life, but we recognise too the importance of learning that is  relevant to the children's lives and their future aspirations.  With this in mind, all children follow a programme of Independent Living Skills, and as appropriate, are offered opportunities to develop projects in their own chosen areas of special interest.
They are also provided with vocational opportunities via local providers or within local colleges and work placements for example.  All children follow a PSHE programme, undertake physical education activities throughout the week, and can also spend time at the school allotment and participating in their local community in a hands on, experiential way.
At times the curriculum may need to be modified, to ensure that our children are happy, make progress, and achieve positive outcomes in line with their starting points.  We may adjust the speed at which subjects are covered or we may carefully select elements of a programme of study that are of most importance to them for example.  All of our children have found learning difficult, so at Arbour House we aim to make learning accessible in an environment that is caring and supportive, and progress is planned at a pace that children feel is manageable for them, best meets their needs and can address their difficulties when they are ready.
The Local Offer
The Children and Families Act requires every local authority to produce and publish a list of services available to children and young people. This list is called the 'Local Offer'.
As well as including education, health and care services that are local geographically, the 'Local Offer' should also include information regarding services that are outside of the immediate catchment area but who offer specialist services in response to a local need.
Section 41: Secretary of State Approved List
Section 41 of the Children and Families Act 2014 allows the Secretary of State to publish a list of approved independent educational institutions, independent special schools and post-16 institutions. Institutions can only be included on the list with their consent and the list is reviewed on a termly basis. A copy of this list can be found at the bottom of this page.
If an organisation is named on the EHCP and approved, then the local authority is obliged to fund the placement. Subsequently, this can empower young people and their families to have their say about their future.
Parent and carer's guide to the DfE's SEND funding consultation
Find out more about the Department for Education's SEND funding consultation here.
Teaching assessments /Pupil progress
Currently under development
Visits and community trips
We recognise that a pupils learning can take place anywhere. For this reason we are actively involved in the local community where pupils can take advantage of the vast array of learning opportunities. Some examples of these are:
Local community facilities and services e.g. library, community resource centres
Parks, forests, leisure facilities e.g. swimming
We tailor visits and community trips to the special interests of each pupil so that we can maximise their learning success.
Links to useful information
Safeguarding children and safer recruitment in education. For further information, please click here.
NSPCC Safer recruitment legislation fact sheet  www.nspcc.org.uk
Guidance on British Values – The department of health guidance on promoting British Values in Schools can be found here
Local children's safeguarding board
www.nspcc.org.uk/preventing-abuse/safeguarding/POLICY
Equality Act 2010: Guidance for Schools
Guidance to help schools understand how the Equality Act affects them and how to fulfil their duties under the act can be found here.