World Values Day is an annual campaign to increase the awareness and practice of values around the world – providing an opportunity to think about our most deeply held values and explore and act on them with others.
At Potens this has inspired us to get involved!
Throughout the day we will be sharing stories that embody our four values of Trust; Positive Regard; Shared Learning and Equality.
We've also set our teams a challenge!
We have asked them to pick one Potens' corporate value and discuss how their team puts this into practice. Demonstrating how their value influences their day to day practice…
The team with the most inspiring practice will win a £50 Hamper!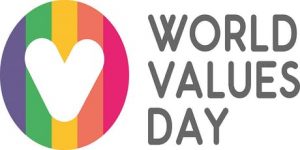 POTENS VALUES:
TRUST: Ensure that all communications are truthful, understandable to those it affects and maintains the relationship of reliability.
POSITIVE REGARD Recognising and respecting the differences that every individual brings, both good and bad, and making the necessary adjustments to assist individuals to positively grow.
SHARED LEARNING An undertaking to: the sharing of knowledge, skills, attitudes and understanding which would ensure that any activity that will be undertaken, will be done to the best of our collective abilities.
EQUALITY Treating everyone differently in order to afford them the same opportunities. Through personalisation, empowering individuals to make choices and overcome obstacles.
Join the conversation at #WorldValuesDay
What will you be inspired to do?