Parkside Lodge staff and service users organised a lovely surprise "Well Done Afternoon" for Christine Finnigan to congratulate her recent job promotion to manager of the service!
Christine said: "I work with such an amazing team and was very shocked by the kindness of gifts and effort made by all. Thank you everyone!"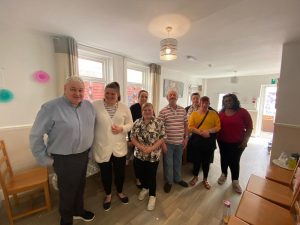 RECRUITING NOW
We are always on the look out for people to join our team and develop their career like Christine.
View our latest job opportunities here 
#socialcare #careworkers #carejobs #Potens #careers