Potens are delighted to announce that our team in the North East are working in partnership with Durham County Council commissioners to set up a new Recovery Focused Supported Accommodation Cecil Court Langley Moor, Durham for 18 adults with mental health needs.
The service, which will provide 24 hour support within accommodation-based Supported Housing for up to 18 adults with mental health conditions in single occupancy accommodation, will have an emphasis on recovery and re-ablement.
Regional Director Andrew Sharp said:
"We are delighted to be working with Durham commissioners to drive forward this provision locally. This service will fit into a wider pathway of recovery services for people with mental ill-health in County Durham. Our model for Cecil Court offers flexible levels of support tailored around individual needs and aspirations for individuals who require medium to long-term support. Our key focus will be on delivering personalised outcomes, preventing hospital admissions and providing appropriate levels of support to individuals in a safe and secure environment within the community."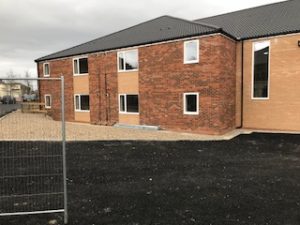 The service will be available for people who are ordinarily resident in County Durham, and who are eligible to receive Social Care services from Durham County Council.
Set to launch June 2018 Potens are in the process of running a recruitment drive to recruit staff to join our experienced team members in Durham ahead of the launch of Cecil Court.
Development Manager, Alistair Hannah-Briggs said:
"We are recruiting now for a range of roles at Cecil Court including Support Workers and Senior Support Workers. New team members will join our existing and highly experienced team with full training and access to senior specialists across Durham."
To find out more about these roles and apply to work at Cecil Court go to: