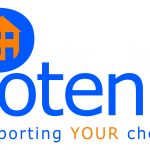 Website Potens
Senior Team Leader
Are you ready for an exciting opportunity? Do you have a will to strive and make every day better than the previous? Would you like to be part of a developing team which makes a positive and purposeful difference to individuals with a learning disability?
Hours of Work
You will be required to work 37.5hrs per week, covering 24 hours a day, 7 days a week.
Salary
The rate of pay is £11.75 per hour
Knowledge skill and qualification 
You must be able to demonstrate a:
Highly developed sense of ownership with a 'Can Do' attitude
Strong interpersonal and communication skills
Solid understanding and commitment to safeguarding
Willingness to be a team player with passion and the ability to maintain a strong team, driven to provide person centred and outcome focused support.
You will be joining a well-established management team and have specific responsibility to lead a group of team leaders as well as deputising for the managers in their absence. This will include carrying out supervisions, appraisals, team meetings and ensuring that training needs are understood and maintained, alongside practice observations and competency assessments. You will be part of an On Call system, and need to have previous supervisory experience alongside a QCF Level 3 or equivalent in Health & Social Care.
Other Requirements
The Position is subject to satisfactory references and an Enhanced Disclosure and Barring Service Check.
How to Apply
To find out more or request an application form, please contact  Michelle Edwards on 0188 860 909. Alternatively, you can download an application pack from the Potens website at www.potens-uk.com
Closing Date
The Closing date is 30th October 2018