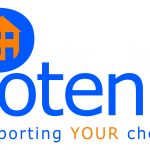 Website Potens
Deputy Manager
We are recruiting for a Deputy Manager for the Supported Lives Service in Bradford.
Supported Lives is a Domiciliary Care Agency for Adults with Learning Disability. We are looking to introduce a Deputy Manager role to the organisation to strengthen the existing management structure and to support the services development.
Salary
Salary Circa £24,000 per annum
Hours of Work
The post is 40 hours per week
Skills and Qualifications
A minimum of Level 3, with a willingness to undertake Level 4 in Health or Social Care is required. Great interpersonal skills with the ability to identify, develop and maintain effective relationships with Service Users, Professionals and other Stakeholders are essential.
If you have the right values for our organisation you will be supported by a programme of continuous training and development.
Are You
Are you committed to challenging yourself in terms of your working practice as a means of continuous improvement for the people we support?
Is your thinking and mind-set positive and purposeful?
Could you be part of team organising creative solutions to supporting people to have fulfilled lives?
Can You?
Ensure all aspects of care and service delivery is focused on meeting the identified needs of the individuals
Contribute to the supervision, monitoring and day to day management of the team within the policy/procedures framework
Deputise for the Service Manager in their absence
Create of a "can do" culture
Other Requirements
This position is subject to references and an enhanced Disclosure & Barring Service check – Cost to be met by Potens
How to Apply
If either role sounds like the right opportunity for you, or to find out more, please call Jan Senior on 01274 377104 or Nicki Stadames on 07941536087
You can download an application form from our website at www.potens-uk.com
Closing Date and Interview Date
Closing date: 15th December 2017, shortlisted candidates will be notified by the 18th December 2017
Interviewing: 20th December 2017