It's that time of year when you need to start thinking about flu vaccinations!  Did you know that health and Social care staff are eligible for a FREE flu vaccine and NHS England are promoting this initiative to remind all health and social care staff to get vaccinated.
Potens Health and Safety Manager, Frank Walsh explains: "Outbreaks of flu amongst staff can seriously impact the running of Services. Vaccination of staff will help reduce the level of sickness absences and can help ensure that your Service is able to continue operating efficiently over the winter period."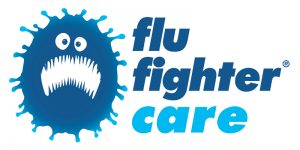 In addition to protection of Service Users and colleagues, the vaccine offers protection against transmission of the flu virus to friends and family members.
There are two ways staff can get the vaccine:
• Service Managers can speak with their local pharmacy to arrange for them to come to the Service to provide staff vaccines. Please note, not all pharmacies offer this service.
• Staff can contact their GP or pharmacy to get the vaccine. The GP will not contact staff to arrange this as they aren't able to identify their patients who work in care.
Frank adds: "We all have a duty of care to protect our Service Users from infection. Please discuss the vaccine at your staff meetings and encourage all your staff to take up this offer and have their free flu vaccine before the flu season starts.The offer covers domiciliary care staff as well as residential Services."
To find out more about the Flu vaccine click here