We are delighted to announce that our residential service in Bury, Walmersley Road,  has received the Autism Accreditation Status again – demonstrating its continued commitment and best practice in supporting adults with Autism.
Andrew Sharp, Regional Director, said, "The Quality Status is an internationally recognised quality standard with homes being assessed and accredited by the National Autistic Society (NAS). It is a mark of high quality organisations that aspire to put the interests of people with Autism at the heart of what they do."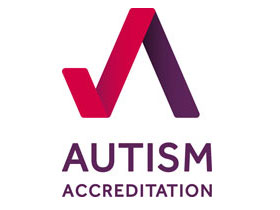 During an assessment in March the service had to demonstrate to NAS how its practices and delivery focus on Autism.
Andrew adds, "The team have worked very hard to ensure that their support continues to meet best practice standards in all the key areas. Well done to the whole team at Walmersley Road for their continued success and commitment."
The assessors highlighted the following as demonstrating best practice within the service:
– Autistic people are supported to have choice and control and staff support them in the least restrictive way possible.
– Relationships between staff and the people they support are very positive and autistic people were found to be engaged in meaningful activities.
– Staff create opportunities that foster personal independence in daily living skills and they differentiate their support.
– Service processes ensure that autistic individuals have their needs assessed and that they each have identified personal goals that are reviewed. There is documentary evidence that autistic people are achieving personal goals.