We were delighted to hold our first ever 'Celebrating Success' Awards Evening on the 11th of November 2021 at the Rembrandt Hotel, Weymouth to celebrate the incredible achievements and successes of our pupils over the last academic year, a year fraught with the difficulty and disruption of Covid 19, making the pupils' successes even more remarkable.
The evening was exceptionally well-attended by pupils and their families, and our School Governors were on hand to ensure the evening was very much a whole school celebration.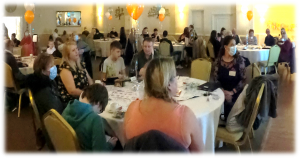 Achievement Awards for 2021 were presented following some very proud speeches by Class Teachers and went to Dylan, Daniel, Jacob, Jack, Sam Mc and Sam Mo in Primary; to Dan, Alfie, Blake and Max in Key Stage 3; to Charlie, Jack, Ryley, Aaron, Cameron and Roxston in Key Stage 4, and to Sam and Andrew in Key Stage 5.
The Key Stage 4 boys also celebrated attaining some superb results for their Functional Skills exams in Maths and English, with 100% pass rate in our first year of examination entry. Exam certificates were proudly presented by our Functional Skills Tutor, Diane Rawlings and Gemma Deadman, our Exams Officer. The boys are looking forward to continuing their English and Maths studies at Arbour House this year, or for Cameron and Roxston, as part of the next phase of their journey as they move on to further education and an apprenticeship.
Attendance Awards were presented by Bettina Jeppesen, Regional Director and School Governor and Charlie Smith, Deputy Headteacher and went to Dan in Key Stage 3 for 'The Most Improved Attendance' and to Alfie in Key Stage 3 for '100% Attendance', a huge achievement amidst a global pandemic!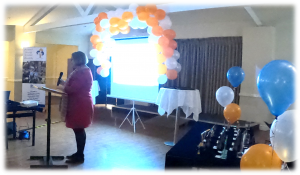 The Headteacher's Awards for 'Kindness and Compassion' were given this year to Dylan in Primary – a true friend who is kind and supportive of the other children when they are in need, even if his own day is challenging; and to Roxston in Secondary – the 'big brother' of Arbour House who has maintained a compassion for other pupils throughout his time with us, always willing to befriend a new child, or to take a younger one under his wing.
The Chair of Governors Award for the Most Progress in 2021 was presented by Nicki Stadames, Potens' Chief Operating Officer and Chair of Governors to Charlie – an exceptional student whose progress has been significant throughout the year across all areas of the curriculum. He has achieved academic success in subjects he had previously found difficult to engage with, has made huge strides in his confidence and social and emotional development, and has consistently been a superb role model to the other pupils.
The pupils' level of engagement and their behaviour on the evening was exemplary. They were all together in one room, the venue itself was relatively 'new' to them, and the event was attended by innumerable unfamiliar adults. We were all very proud of how brilliantly the pupils all managed, with every child a real credit to the school, and some lovely feedback was received to that effect.
Well done everyone! Definitely an event to repeat next year…