Our central support services are often out the limelight – but work very hard behind the scenes to support our Operational teams up and down the UK. Today we meet Tina who has worked in our Finance Team in Birkenhead since 2004 – she tells us her story!
"I began working at Potens in December 2004 as an Accounts Assistant and I am now the Management Accountant.
Due to growth in 2007 I was given the choice to develop as a Client Finance Officer or develop within the financial team. This was a hard decision as I enjoyed the interaction with the service users that the client monies gave, but decided to develop my career within the management accounts structure.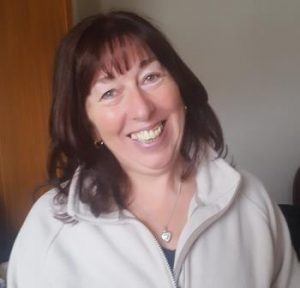 As the business has grown so has the finance department – and as such my role has continuously changed. I have really enjoyed developing myself, with the help and support of the senior management team, to become the Management Accountant I am today.
I have seen many changes over the 14 years I have worked at Potens. When I started in 2004, the finance department was a team of 3 (Tom, Val and myself). Now we are a team of 17 – still including Tom and Val!
I love my work and the people I work with. I feel very privileged to have had the opportunity to develop into my current role. The finance department is a great place to work – we have even had two team members emigrate and, not only move back to England again, but come back and work within Potens' finance team!"
#30Stories30People #Potens30 #Celebrating30 #Challenge30
Please share with your teams and encourage everyone to follow, like and share our posts throughout May on Potens' Social Media platforms:
• Facebook: Potens-UK
• Twitter: @Potens_UK
• Linked In: Potens_UK