Here we meet Natalie who lives in her own flat in one of Potens' supported living services in Preston. She tells us about her recovery journey.
My name is Natalie and this is my story. I have been a Potens service user since October 2016. It was my first community placement after being sectioned for almost 10 years in various Hospitals. Although moving into the community was a positive move, it was also an anxious time as I was about to adjust to a very different life.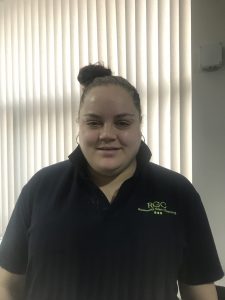 I settled into Mansard House very quickly and all the staff and service users were friendly and welcoming. I did have a couple of minor blips but that's where the staff supported me very well.
I got a voluntary job in a charity shop and soon after I moved onto paid work which I still do now and really enjoy. I was supported with basic life skills like making appointments on my own and also cooking. I started to do my weekly shop on my own and I really progressed.
Late last year I was in a position where I was able to move into a Potens supported flat. I now do most of my appointments on my own, cook for myself, clean and work 5 evenings a week as a cleaner and I have just joined the Gym.
I am in a really good place right now and although I have put a lot of hard work into my recovery I could not have done it without the help and support of the amazing team and staff at Potens.