Kerry lives in one of Potens' services in Gateshead and has shared her inspiring journey through recovery…
"I'm Kerry. I came to live at Parkside Lodge in 2011 after the loss of my partner. My CPN brought me for my first visit to look around and I liked what I saw.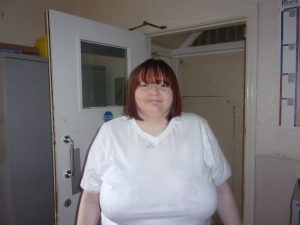 My first year wasn't the best year for me, it was my first year without my partner and I was going out and having a drink to block things out. I ended up cutting myself for release of the pain. I also ended up getting sectioned again.
When I came home, I settled for a bit, but when it was the anniversary of my partners birthday, I went out again and got drunk. I ended up getting locked up, put before the court and I got tagged – that's when I thought enough is enough, I had to live on for myself and to keep my partner's memory alive.
I am an ex-alcoholic and haven't had a drink for 6 years, however I have had one little blip during that time. I now self -medicate for 2 weeks at a time, I then receive another 2 weeks when they have ran out.
I have recently just been to view a flat as I and the staff at Parkside Lodge feel that I am ready to move on into independent living.
I couldn't have got to where I am today if it wasn't for the wonderful staff at Parkside. I am also going to be volunteering at the local cat and dog shelter which I am looking forward to.
I would just like to give a massive Thank You to all the staff who have supported me on my journey to my new life into the future."