James is a Support Worker at High Barn in Rochdale who joined the Potens team completely new to the care industry. Here he tells us his story about his experiences – a real inspiration for anyone who is thinking of becoming a Support Worker!
"I came to Potens after working in warehouses, pubs and clubs since leaving school. I wanted to try something different but also something where I could do something good and feel I had made a change to someone's life at the end of the day – rather than going home smelling of stale beer or having to throw someone out for causing trouble!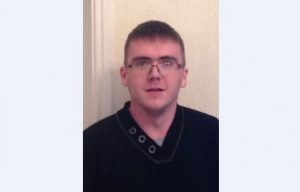 When I started at High Barn I had no experience working in care, I had no qualifications and, apart from personal knowledge of autism due to my cousin being autistic, I didn't know what to expect.
After I finished my induction, I completed my care certificate and once I had done this I could start supporting the individuals – and I knew I had made the right choice straight away. After completing my care certificate I was put in for my Level 2 Diploma in Health and Social Care where I gained a lot of additional knowledge and skills, as well as learning 'on the job'.
I have been working at High Barn for over 3 years now. It is actually the longest I have ever stuck at the same job as I have never been able to keep focus and eventually got bored of the job I was doing. Working in care really is doing something different every day. You do have bad days, but so many more good days, and you really do make a difference to the people you support.
During my time here I have sat with service users and we have laughed that hard I've ended up with tears running down my face, unable to breath! I've also sat with them whilst they have been upset and cried with them. They are the people I see every day – who come to me when they have something good to tell me, or if they need to vent about something, or even just need a shoulder to cry on.
I came to Potens on a whim, my exact words to my girlfriend at the time being "might as well give it ago it's money in my pocket if I don't like it I'll go back to the pubs" – but it has been one of the best things I have done in my life.
You come home from work feeling good that you've actually made a difference. I also feel like I've found something I'm good at. You really do get that 'feel good' feeling when you finish your shift."
#30Stories30People #30Anniversary #30Years #30celebration
We are always looking for people to join our team – view our current vacancies and find out more about working for Potens here