Here we meet Georgia one of our amazing PBS Facilitators who works across our Southern services!
"I joined Potens in January 2017. Working for Potens is exciting, when working on the south services the theme that resonates with me is that the vision is the same for all…to offer the best possible life for everyone we support, enabling a life of being as independent as possible and being part of the wider community.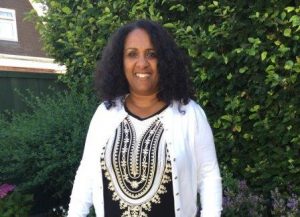 There are so many success stories it is hard to choose one. The main one in the past six months is a young man who moved into Redwood in Dorset in December. He is now 18 years old, he has autism and ADHD. He was served notice at school as his behaviours of concern had escalated so much that the teaching staff could no longer manage his behaviours. He was not able to access the community whilst at school.
The Potens team worked closely with Education and Health to transition him into Redwood. Myself and a member of the team began by visiting him at his home so he could build his trust in us. He then visited Redwood, had tea visits and gradually overnight stays. We then worked on his Positive Behaviour Plan- working with his Keyworker to implement strategies to help him transition calmly, using distraction and countdown.
After six weeks of intense work, he finally was able to transition calmly out of shops, and he can now complete his weekly food shop in a calm manner. The next activity I worked on was to take him swimming, he had not been swimming for two years due to his inability to transition out of the swimming pool without screaming. After three visits to the swimming pool he finally transitioned calmly out of the pool. He has now made friends with the staff and regular swimmers he sees each week.
His parents have commented on the change in his behaviour, his growth in confidence, independence and self-esteem.
In the business it is success stories like this that makes it worthwhile!"