"My name is David Tibbs, and I have been with Potens since September 2015. I was previously in the Signet Hospital in Bradford for a number of months, and then staff from Potens came to see me to complete an assessment to see if they could meet my needs. Staff at the hospital told the assessor that they felt I would never be able to leave hospital due to me being institutionalised.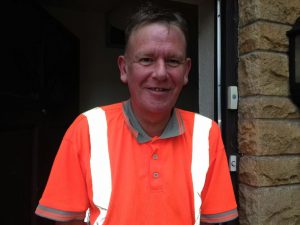 However, on completion of my assessment it was agreed that Pendle View would be able to meet my needs. The staff at Pendle View then worked alongside my social worker, and with some intensive support and encouragement, I was able to increase my social and daily living skills to a point where within seven months of being admitted to Pendle View, I was informed I was now able to look for my own property and live on my own with staff support.
Initially I had staff visiting me three times a day 7 days per week, however since then I have done so well that I only receive one visit from staff a day.
I am now saving money on a weekly basis for my holidays, and I go away on my own. I have recently been to Turkey and Benidorm on holiday and am looking forward to my next holiday. I now also enjoy going to the local Bingo Hall most afternoon's and people there look forward to seeing me, as I am such a regular and I also go on trips with the Bingo Hall."
#30People30Stories #Potens30