Here we meet Ashleigh – one of Potens' Positive Support Facilitators who works within our North East services to tell us about her Potens' journey and one particular individual she is very proud to have worked with…
"I have worked for Potens now almost 3 years. When I first started, the Positive Support Facilitator was a new role to the organisation and it was refreshing knowing that Potens were fully behind the implementation of effective Positive Behaviour Support (PBS).
I felt immediately accepted into the region and began my journey with Potens positively and very excited. Every service I have supported over the last 3 years has been welcoming, and challenges that have arisen have always been tackled positively and with a united front.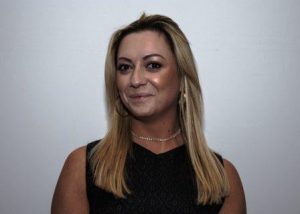 Over the last 3 years my role has developed and I have been able to tailor my own learning and grow within myself which is something I had not experienced working for other organisations.
One of my highlights has been watching the journey of an individual in the North East. In 2017, after receiving a referral, I went to meet him. My initial visit was a very anxious visit for him and he would barely engage, other than a very quick hello and then a swift run up the stairs to his bedroom.
Through observation of the environment, interactions with this gentleman and his support team, valuable information emerged. Staff were typically reacting to behaviour rather than responding to the man's needs.
As a team we completed assessments – including person centred autism assessment, a sensory assessment and environmental review. The sensory environment identified challenges for the individual which impacted on his behaviour, e.g. hitting out when people were close to him and also noise being a trigger.
I worked with the team on shifts and we modelled practice, facilitated workshops, and by restructuring the sensory environment, relating this to how autism impacts on the gentleman, we were able to significantly reduce behaviour of concern in the service.
The quality of life for this individual is now so much more meaningful and now, instead of running away when I enter the building, he greets me with a "hello", puts my picture on the wall and shows me to the kitchen where I can make a cup of tea!