"I started working with Pendleton Care in 2007 as a Divisional Manager covering the residential services. In 2008 Potens purchased Pendleton Care and I was transferred over to Potens under TUPE as an Area Manager.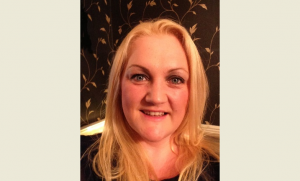 In December 2008 there was a structure review and my post changed from covering Residential Autism services, to expanding my Area – overseeing 7 residential services across Lancashire. I saw this as a new challenge and was looking forward to developing myself as well starting a new chapter of my career.
Initially I was worried about being TUPE'd over to Potens as I didn't know what to expect, but it's been very positive. I love my job. I get a lot of job satisfaction from my role and I enjoy spending time with the people we support.
I have been fully supported through difficult periods in my life such as the deterioration of my health. I am now registered disabled, but have been fully supported from the senior management team at Potens throughout.
I have also been supported through my son being diagnosed Autism and ADHD, which I feel gives me a deeper understanding for services to fully involve families and ensure their support puts service users first in the running of the services.
While at Potens I have had the privilege to make a real difference. I have developed and reviewed company policies and procedures; am a member of the Autism and Domiciliary Care Working Groups, and have participated in the Skills Centre Working Group. These groups shape and develop policies, procedures, documentation and quality assurance in these service delivery areas – helping to shape the future of social care."
#30People30Stories #Potens30 #Celebrate30